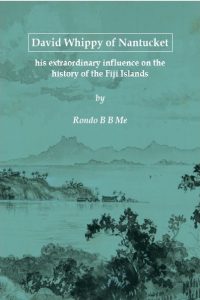 There is an old saying about the best-laid plans of men and mice – and I seem to be living proof of it.
Despite my best intentions, the blog of my adventures as I began this odyssey never eventuated.
And now, four years after beginning this journey, the book is complete and was launched at the Fiji Museum on 25 July 2018.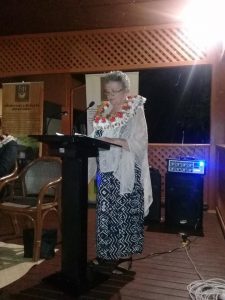 The event was very well-attended, with members of the Whippy clan coming in from Sydney, Brisbane, New zealand, Kadavu, and Vanua Levu to join others in Suva.
There are so many people to thank for making this such a memorable evening, and most especially Mr Sipiriano Nemani, the Director of the Fiji Museum, who gave the event his full support and very graciously joined us as the Chief Guest. My sincere thanks also go out to Tokani, the Friends of the Fiji Museum, who sponsored the launch. Mr Vereniki Nalio was our delightful Master of Ceremonies, and Mrs Prakashni Sharma worked tirelessly in the background to make sure everything ran smoothly.
The book is now available in Fiji from the Fiji Museum Book Shop. All other enquiries can be made to davidwhippybook@yahoo.com until such time as we have an online presence.
Future posts will be my reminiscences of the places I visited and people I met who have made my research so enjoyable and productive.
Vinaka vakalevu to all of you.