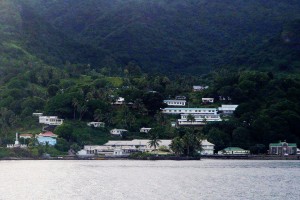 Levuka the old capital of Fiji.

Ni sa bula vinaka from Levuka, the old capital of Fiji.
I am here on a very special journey, to trace the life and adventures of a man who was an important part of the history of Fiji prior to Cession to Great Britain in 1874.
That man's name was David Whippy, who, in around 1825, as a very young man, found himself stranded in Fiji. How he survived, and how he came to be an important person in the affairs of his community here in Levuka, is the stuff that fiction is made of – but David Whippy's story was not fictional … it happened and I am thrilled to be able to walk in his footsteps some 190 years after he first came to these islands.
I hope you will join me in this adventure